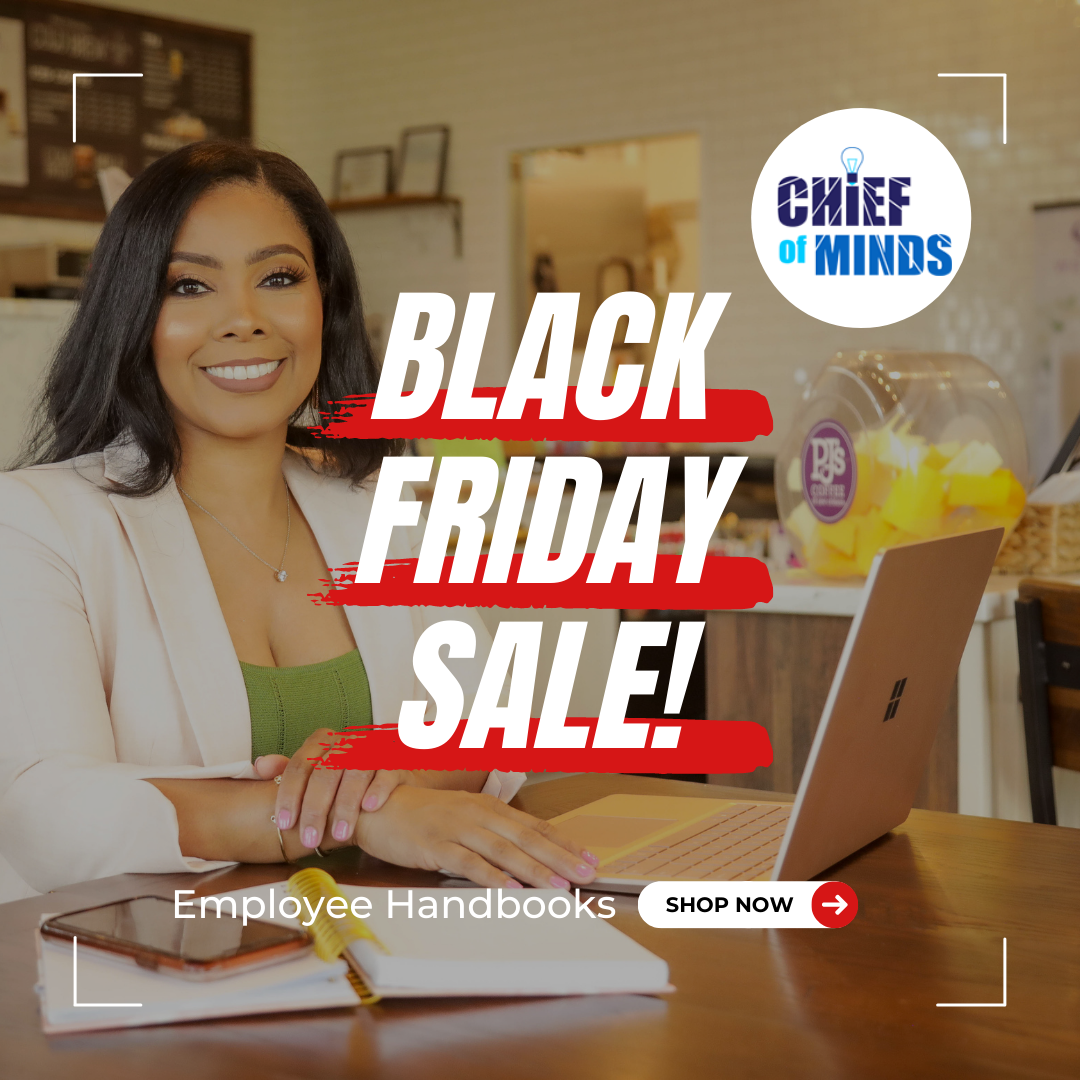 We welcome you to attend the premier Biz Chiefs® Annual Conference to grow and scale your business. The Biz Chiefs® Conference was created for entrepreneurs and small businesses to help you grow and scale profitable businesses, share resources and get real results!
Learn what other entrepreneurs and thought leaders are doing to grow their business. This includes learning strategizes to increase your revenue and profit, strengthen your operations and financial systems, learn business development and marketing tactics, and tools to level up your networking to get real results.
YOUR EMPLOYEE HANDBOOK DETAILS
The Employee Handbook should be an essential part of any organization's infrastructure. The Employee Handbook is a valuable communication resource for both the employer and the employee. It provides guidance and information related to the organization's history, mission, values, policies, procedures, expectations of management, and benefits in a written format. It is also viewed as a means of protecting the employer against discrimination or unfair treatment claims.
We create a custom electronic Employee Handbook that is compliant with federal and state law.
Some of the policies include the following:
· Dress Code
· Workplace Violence
· Social Media
· Leave of Absence
· Communications
· Sexual Harassment
· Non-Harassment
· Equal Employment Opportunity
· Drug-Free and Alcohol-Free Workplace
· Employee Classifications
· Employment Records
· Solicitation and Destruction
· Employee Conduct
· Work Hours and Schedule
· Punctuality and Attendance
Many more polices and procedures included!
Custom Employee Handbook:
· Black Friday Sale Price $2,000
· Regular Price: $4,000
*Please include an accurate email address and phone number so we may contact you to customize your handbook.
TESTIMONIAL
"Chief of Minds has become an integral part of our organization. They have provided outstanding guidance and support for both our human resources and business departments. The level of professionalism of the Chief of Minds staff is second to none. As a leader of an organization with over 300 employees and 3,000 students, it is reassuring to have such a highly skilled company supporting our business operations. Chief of Minds has provided a wealth of HR knowledge and experience that has helped our organization establish a solid foundation and positive growth trajectory."
Dr. Michelle Clayton, Superintendent
University View Academy
https://purchase.lakeisharobichaux.com/comemployeehandbook/