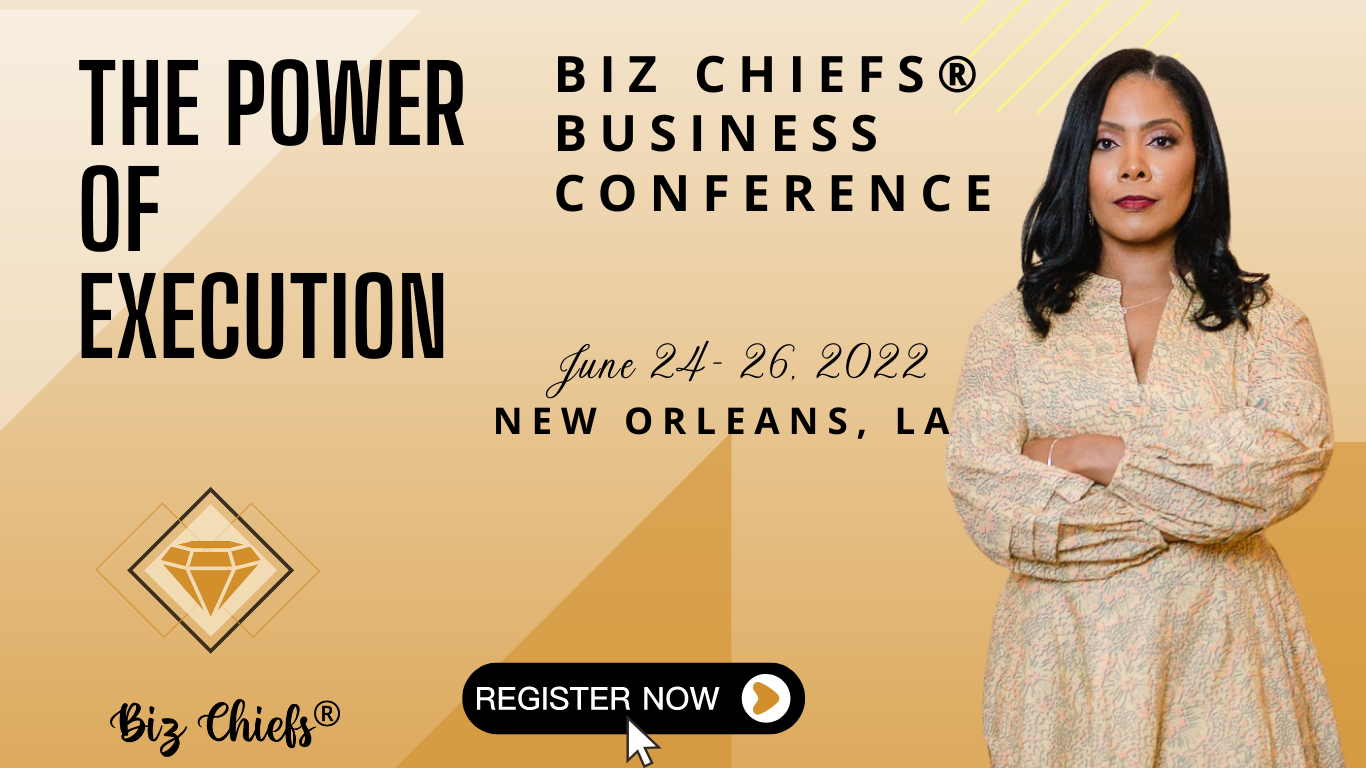 We welcome you to attend the premier Biz Chiefs® Annual Conference to grow and scale your business. The Biz Chiefs® Conference was created for entrepreneurs and small businesses to help you grow and scale profitable businesses, share resources and get real results!
Learn what other entrepreneurs and thought leaders are doing to grow their business. This includes learning strategizes to increase your revenue and profit, strengthen your operations and financial systems, learn business development and marketing tactics, and tools to level up your networking to get real results.
We want to see you either in person or grab your laptop, journal or notebook and get ready to take notes from Biz Chief- In-Charge, Lakeisha Robichaux, phenomenal business leaders and motivational speakers as they drop gems to help you lay the groundwork for a solid business foundation.
https://conference.bizchiefs.com/Execution2022